ARTIST INFO:
Growing up a shy child that moved frequently, one of the constants in my childhood was my love of drawing and color; owning an extra large box of crayons would bring a thrill to my heart. Something I did not lose as I was moved from place to place, drawing was a comfort to me in times of loss and loneliness (along with my transistor radio!). I was fortunate that most of my childhood was spent in the American Midwest's excellent school systems where even though I made average grades in most subjects, I excelled in art classes and had encouraging art teachers. That changed with a move to Georgia during the eighth grade and I spent my teen years studying and practicing on my own.
Once out of school, I attended adult "enrichment" art classes in the evenings (YMCA), until my time turned to being a wife and then a mother. Occasionally, I would pull out paper and pencils to draw, but for the most part, the art was buried in my heart until my children were grown and I finished my job as a home schooling mom. After spending an emotional time prayerfully seeking what to do with the next phase of life and looking unsuccessfully for an oil painting class for several years, one afternoon in the late summer of 2006, by chance I stumbled into a class taught by Barb Dickerson. Even though I had never painted, I felt drawn to that for a long time. Barb is an artist/teacher who has studied and taught for years, including study under Dalhart Windberg, Texas State Artist. Drawn in by the friendliness of the class and the diverse works and styles of the students taught by one person, I soon began weekly classes that I still attend, with the change that I moved to attending twice a month at seven years. God had provided the opportunity and resources, and imparted a bit of talent. Barb helped me develop skill. In addition to the years of classes with Barb Dickerson, I have attended her workshops in: Mixing Color, Painting Clouds, and Painting Cloth. I have also studied portrait painting under Kathy Cuiffi, a vice president of the Portrait Society of Atlanta, studied drawing under Linda Pflug and color palette under Elise Hammond, talented artists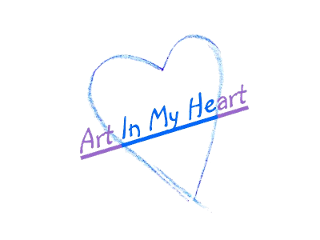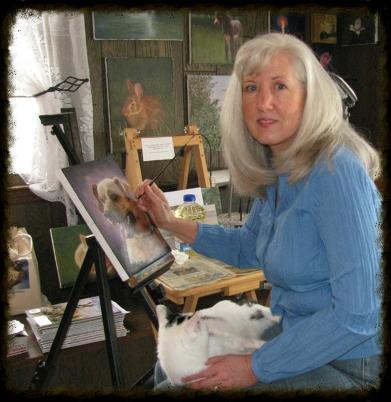 in the Covington, Georgia, area, and I have studied a little on my own with literature and video. A member of the Southern Heartland Art Guild in Covington, Georgia, since 2009, I participate in their art shows and occasionally attend their weekly "paint party" - a time for artists to gather to work on their art projects and receive feedback from each other. I have also been a member of Monroe Art Guild since 2012, participating in their arts shows twice a year.

Over the years, I have painted a variety of landscapes, seascapes, flowers, and animals, and have not found anything I do not enjoy painting. Perhaps because of my love of animals, I find I keep coming back to painting them, combining my love for both animals and art. When I paint for others, it is most often of a pet. My first art show award was for a portrait of my dad's dog, Mollie, experiencing her first touch of snow.
Through the encouragement of my family, my art friends, and most of all my husband, God has freed the art that for so many years lay buried in my heart. And He has given me the additional joy of an increasing appreciation for the shapes and colors all around me. I am continually amazed and delighted by the Master Creator.
So Art In My Heart is more than a word play I developed after attending a workshop - it is part of who I am.